STATE-OF-THE-ART
FULLY AUTOMATED
HIGH STACKING WAREHOUSE
Cylinder tubes, piston tubes & rods and hydraulic line tubing available from stock

Largest range of dimensions in Europe on 10,000 qm of storage space

In-house machining facilities for extended processing

Fully automated high stacking warehouse with 2,500 cassettes
Products
The product range of the Schierle Stahlrohre GmbH & Co. KG includes cylinder tubes, piston rods and hydraulic line tubing for hydraulic and pneumatic use made of steel, stainless steel and aluminium. In addition, we offer a wide range of hydraulic line tubing in E235 (St37.4), E355 (St52.4), 1.4301, 1.4401 und 1.4571.
At our company headquarters in Neuss, Germany, we are always at your service, and thanks to our technologically advanced warehouse and our individually scalable machining facilities, we can respond to a wide range of Customer and industry requirements. Since 2016, we work in Neuss with a full automated warehouse system with 2,500 storage cassettes. Our Leipzig branch located in Schkeuditz-Dölzig maintains a large warehouse to serve and supply our customers in Eastern Germany and neighbouring countries in a quick and efficient manner.
Schierle Stahlrohre GmbH & Co. KG offers a comprehensive portfolio with the benefits of a one stop shop for all your requirements – a possibility hard to find elsewhere.
Thanks to our high standard of automation and the digitalised interfacing with our forwarding partner, we are able to provide you with the material from our warehouse very quickly.

Cylinder tubes
seamless, welded, cold drawn, hot rolled, aluminum pneumatic tubes, machined, honed

Chrome plated tubes
Chrome plated, interior surface cold drawn

Chrome plated bars
Chrome, nickel and chrome, induction hardened, stainless

Hydraulic line tubes
Seamless, cold drawn, phosphated, galvanized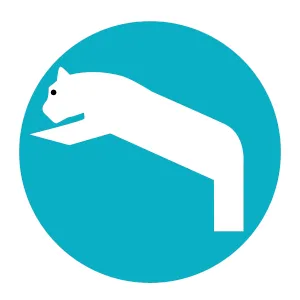 Processing
Schierle Stahlrohre GmbH & Co. KG offers a worldwide unique combination of our customers obtaining steel tubes and steel rods at mill prices, yet having the benefit of processing these materials to tailored components as specified and requested by the customer for any application imaginable.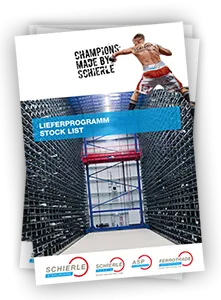 Our product range
Schierle Stahlrohre GmbH & Co. KG is the largest stockist of cylinder tubes and piston rods in Europe. Our strength is our service in trade and manufacturing. Find here our complete delivery program: