CERTIFIED QUALITY
Most morden and accurate measurement technology

Assurance of diemsional accuracy

Highest quality requirements
Ensuring quality through competency
Schierle Stahlrohre GmbH & Co. KG's Quality Management System (QM) has been certified according to DIN EN ISO 9001:2015 since 1994.
All employees are trained to meet the requirements of the QM System as part of a continual improvement system. "When it comes to quality we make no compromises". This clear statement to the QM System implies that Schierle Stahlrohre GmbH & Co. KG deals exclusively with suppliers that are audited and approved. New prospective suppliers need to meet our stringent quality standards. High-quality, calibrated measuring equipment is therefore used for incoming goods as well as for Schierle's own production and processing to ensure this continual and closed loop quality control system:
THICKNESS GAUGES FOR METALLIC AND NON-METALLIC COATINGS
ULTRASONIC AND WALL THICKNESS MEASURING EQUIPMENT
GRANITE SLABS FOR MEASURING THE PROFILE AND POSITION TOLERANCES ON CYLINDRICAL ITEMS
AXIAL AND RADIAL AXIS MEASURING EQUIPMENT OF THE SURFACE FINISH
MATERIAL HARDNESS MEASURING EQUIPMENT
3D COORDINATE MEASURING MACHINE
:(from Keyence for the measurement of form and position tolerances as well as roundness, parallelism, position, flatness, symmetry and other dimensions)
You can rely on our quality!
Since 2016, we are a certified to DIN EN 14001:2015 (Environmental management):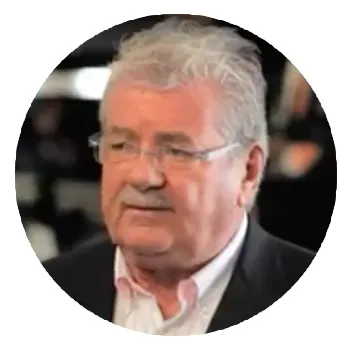 Confidence,
"Conscientiousness and a friendly manner towards business partners and colleagues - this makes our work not only more pleasant, but also more successful."
Erwin Schierle