SCHIERLE STAHLROHRE
GMBH & CO. KG
Almost 70 years as an established family owned and operated company

Large variety of products including: cylinder tubes,
piston rods and hydraulic line tubing

High quality standards

Comprehensive in-house processing capabilities
Company
Schierle Stahlrohre GmbH & Co. KG was founded in 1955, Düsseldorf by Eduard Schierle. The company soon made its name both locally and internationally as a reliable and flexible supplier in the trade and processing quality steel and stainless steel precision tubes; specialising in cylinder tubes and piston rods.
Erwin, his son, took over the reins in 1989 and has been running the company ever since. Meanwhile his daughters, Melanie and Janine have become active in the company and are set to continue the family involvement into the third generation
To bolster the family involvement, Erwin´s Son-in-Law, Marc Schürmann joined the team in September 2018 as Managing Director. Marc is a graduated Mechanical Engineer and cut his teeth in the structural steel industry, after which he spent 23 years with a global earth moving equipment manufacturer.
On average 100 employees are engaged in both company locations; Neuss and Leipzig, working in a pleasant environment, maximising the benefits of automated high stacking warehouse and a range of CNC machines in their production facilities.
Since 2011 the company has further expanded to include sales and warehousing facilities:
Niederlands (2011):
where Schierle co-owns the company All Steel Products B.V. (ASP)
South Africa (2016):
where Schierle co-owns the company Ferrotrade International (Pty) Ltd. in Johannesburg
www.ferrotradeInternational.co.za
Russia(2019):
where Schierle has established a 100% subsidiary
Philosophy
The combination of these factors sets us apart from any other in the industry, offering superior capacity and flexibility with unquestionable quality – these are the signature features of Schierle offering.
With a worldwide unique product range of cylinder tubes, piston rods and hydraulic line tubing - we have the capability of committing to the supply of annual large factory-run quantities as well as repair requirement quantities directly from stock.
Due to high demands of our products in various industry applications worldwide, matched with our in-house processing capabilities, we meet the most stringent quality standards.
Our experienced team is committed to serving our international clientele with energy, passion and dedication at all times.
SALES AND DISTRIBUTION STRUCTURE
Many known and renowned cylinder manufacturers as well as construction machine and equipment manufacturers in the markets where Schierle has a presence, appreciate the flexible service of Schierle. They value the long-standing relationships that we have cultivated over years and appreciate the fair trading policies we employ. Whilst we enjoy an extraordinary strong local market position, we have managed to grow our export business over the past decades – so much that export business accounts for almost 50% of our sales turnover.
In Eastern Europe, the company has established a local sales team starting at the beginning of 2021 to maintain personal contact with the customers, ensure local presence in an ongoing and continuous fashion and enables an individual response to the customers' wishes.
Code of conduct
We base our business actions and decisions on generally accepted ethical values, in particular integrity, credibility and respect for human dignity.
Code of conduct (PDF-document, 258 KB)
ALL AROUND
THE WORLD
Export head office located in Neuss

Deliveries to more than 60 countries worldwide

Offices in 4 countries

Schierle sales team in Eastern Europe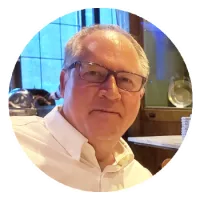 Success!
"without our customers we are nothing, and have been for almost seven decades ... only together can we be successful."
Marc Schürmann